Delphine Dénéréaz
Delphine Dénéreaz is a textile artist based in Marseille, France. In her work, she combines a variety of local and pop-culture motifs with traditional European, Moroccan and Turkish weaving methods.
What tools do you use for your practice?
I have 6 weaving looms. That's the most important thing for my work, I draw in my notebooks sometimes I use my laptop to make sketches but that's almost it !
What's your daily schedule?
So I arrive at my studio between 9 and 11 depending if I have some stuff to make before, like going to the post office or buying some material for work.
I put the radio on, I answer my emails, I organise my day and then I can start weaving for 7 hours with a break for lunch and teatime when my studio mates are there.
Every Week I have some visitors to see my work, to meet me ..that's pretty cool
How does tradition influence your practice?
Delphine Dénéréaz
My technique is traditional already and i decided to work in the tradition of the carpet weavers from Europe and Morocco and Turkey. They used to weave patterns to talk about their daily life. I do the same in my work. My aesthetic is contemporary but the technique never really changes from the beginning.
What was the first Marseille game you attended?
Delphine Dénéréaz
It was a Classico; Paris - Mareille ! The most expected because of the tension between the two cities. L'OM is pretty important in daily life in Marseille, everybody wears OM jerseys, or has stickers on their car, or their businesses. I like this, because it's unifying and very like Marseille is, popular, not so serious. I have a big passion for football pitches and supporter scarfs.
How much of your time do you spend in front of a screen?
Delphine Dénéréaz
I work on Photoshop to make some preliminary tests before weaving and Indesign for the administrative things, I think I spend around 1 to 2 hours a day working on a computer.
How do you see yourself in the future?
I hope in one year i will have a big solo show, and after that I would love to open a space dedicated to textile( especially weaving) history and research with loom, and invite professor, artsits, art teachers, crafters, historicians to make some talks
And still working on my weaving art of course
Where do you spend money and where do you make money?
I spend money to increase my studio, in loom, materials and I make money by sending my pieces, and sometime by making some workshops.
How many people do you consider a part of your practice?
At my studio I work mostly alone but sometimes I get the help from my former intern, after that I have a lot of clients, around one hundred this year I guess and I also work with gallerists. Maybe i can say there are 120 people !
Can you share the physical process of something you made recently?
Delphine Dénéréaz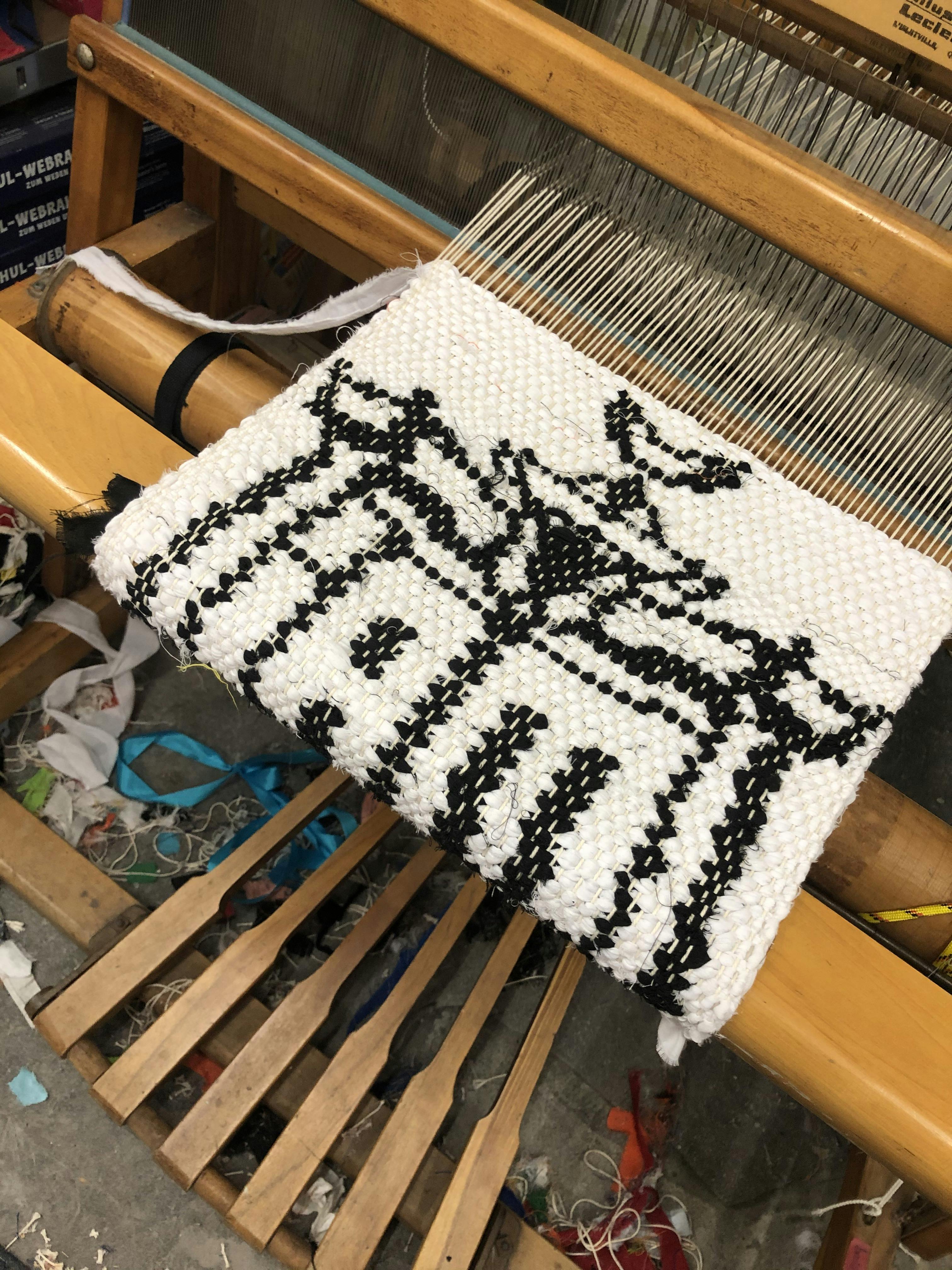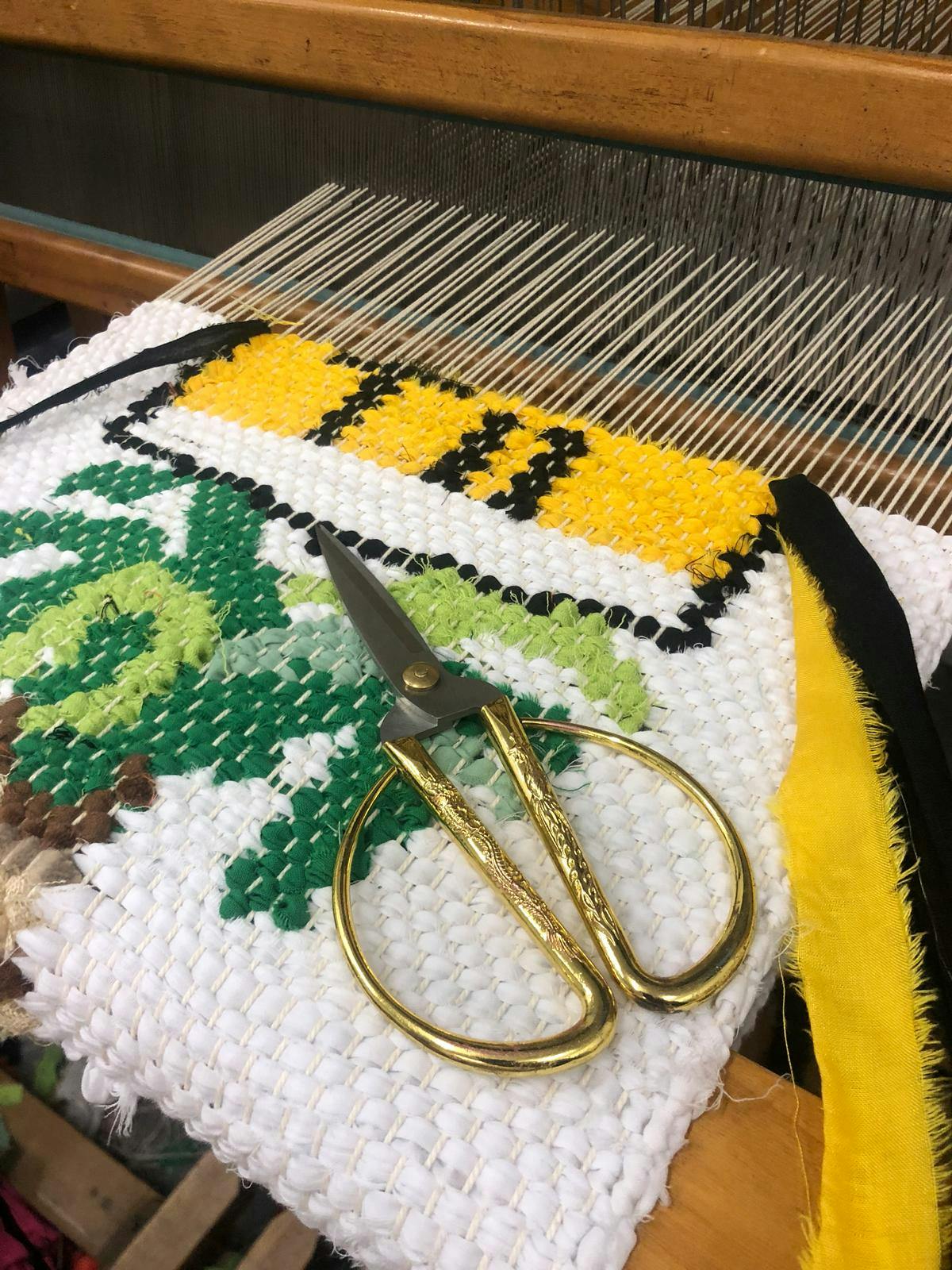 What is a prediction you have about your industry that others may not know or agree with?
I feel and see that there is a very strong interest for the manual practices and a comeback to craft, I really hope that will stay and that it is not just a trend because of the covid thing! It's really important to be more involved in the ecology and human rights in the textile industry for example. But I believe the young generation is more aware and dedicated in important causes.
Do you consider sport to be a form of art?
Delphine Dénéréaz
Yes, I think there is a lot of similar things in the art industry and sport, we need to practice and learn a lot before becoming a professional in both, you need to be totally devoted to if you want to evolve.
One day you can be a star, thanks to your talent and earn really too much money.
There is a lot of expectation when you are an artist or an athlete. And a game can totally be a show !
What's your favourite restaurant to order from?
I love to order vietnamese or chinese food!