Thomas Traum
Thomas Eberwein is a German creative director who runs the London design studio Traum Inc. His work is an amalgamation of design and code that takes shape in a distinct style of CG/3D imagery and video.
What tools do you use for your practice?
That'll be a long list. I am tool obsessed.
Hardware
- 12 computers
- 24 GPUs
- Apple laptop for email and code
CG Software
- All types of CG software
Compositing software 
- After Effects
- Fusion
Production
- ftrack
- Notion
- Slack
- Google meet
- Dropbox
Code
- Github
- Meteor
- Vercel
- Sublime Text
What's your daily schedule?
I am super regimented and I love a routine. I have to say things always get in the way.
6AM until 9AM: Training + Family
9AM - 11AM: Office team standup meeting then admin
11-1pm: Work on creative
2pm-7pm: Work on creative if I can, but mostly broken up with less fun things I need to do.
6PM-9PM: Family and dinner
9PM-12AM: Work
What are your thoughts on the next generation of emerging software?
Thomas Traum
Readers might expect me to say unreal engine, unity or motion capture or similar but I am not in the software hype game. While all of these are true I find it less interesting. 
When I started working 12 years ago, we had an interview in the studio I was working at, and one of the questions was what's the future in software. I replied "real time, everything will be real-time" but it still hasn't happened.  
However I do love software, but I am into much more low level geeky tools like n8n.io. I have a whole are.na channel with cool software tools, but they are mostly centred around productivity, decentralisation, open source, not around images or design or cg. 
We are using more advanced software and processes than most studios but a team's habits and culture are the bottlenecks. Thinking structurally and creatively about a problem, independent of a new shiny toy is what's needed.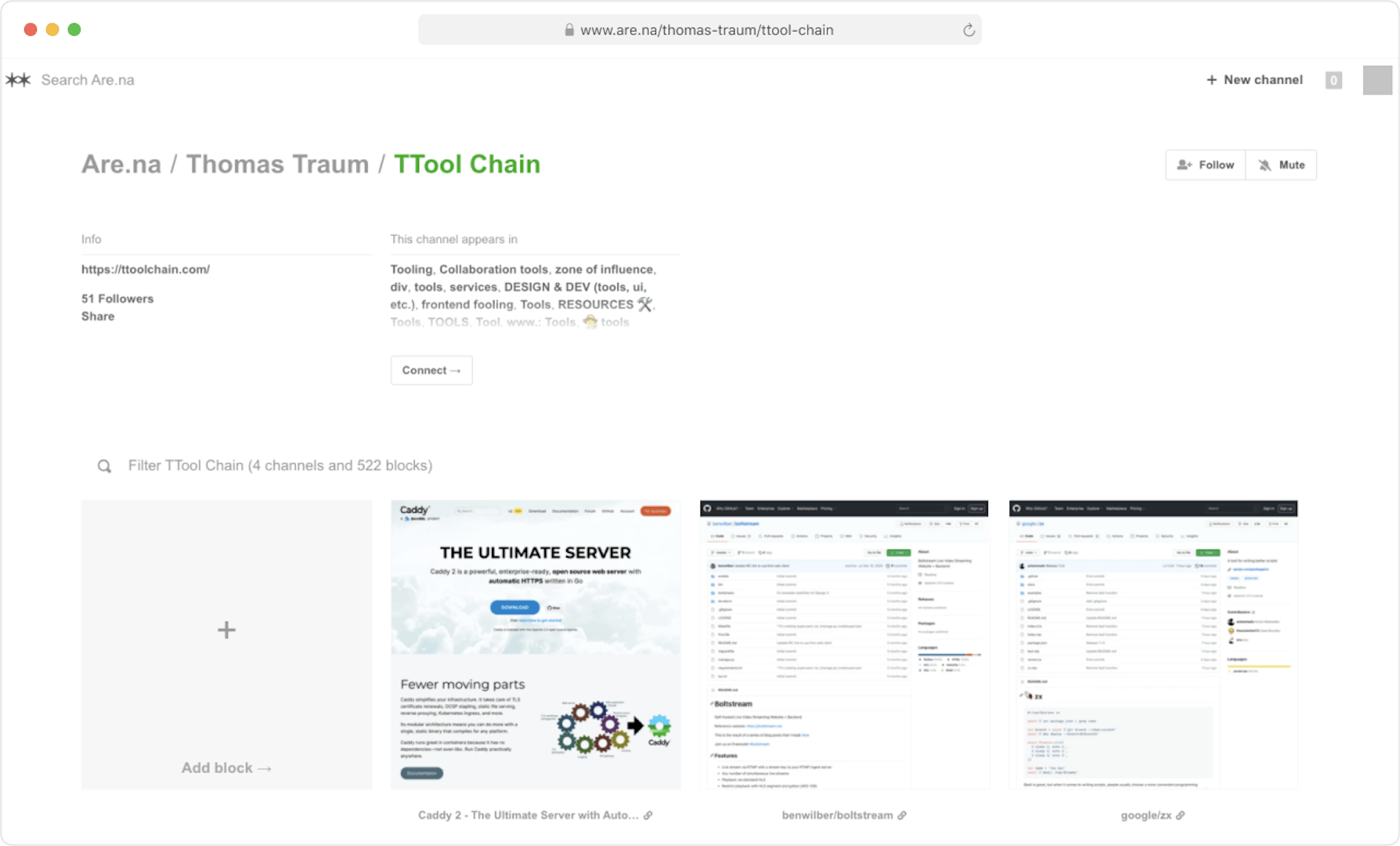 How much of your time is split between client vs non-client work?
Thomas Traum
Mostly my split is client, team, and working myself. I think its 20% 60% 20%. 
The team and moving the project forward within the internal process is by far the biggest, responding to external feedback, improving the project, explaining the ideas is what takes the most time. 
Clients are fine, and when I get to work myself is fine too.
We have great clients and Carla Kaempfer, our great producer so client management is really really low.
How do you see yourself in the future?
Predictions are hard to do in this environment! 
The bear case would be hoping to still be able to earn a living through what we do. 
The bull case is having Traum Inc to run on its own without me. 
Myself, being 1% better every day. I am at crossroads in terms of my own work. I want to seriously innovate and break out of what I am doing right now. 
Where do you spend money and where do you make money?
At the moment we spend money on talent and projects in the pursuit of making something half decent and we are making no money at all.
Privately I don't spend money other than on good healthy food, selected pieces of clothing and knowledge and tools. A book costs £5-10 the price of a Deliveroo (=uk instacart) delivery, even most knowledge is free which is a good thing. 
I started a newsletter with Philip Rouse from Not Summer called "Protect Me From What I Want" a play on Jenny Holzer's work best artwork ever made? and that has been the mantra. I completely clocked out of hype and consumer buying cycles and I am only interested in long term thinking about any purchase. I do love products but the older the product the better to me.
How many people do you consider a part of your practice?
What might be interesting to know, if you are in the business for a while. 
I find it's striking how long you work with some people who are not immediate collaborators or team members.
I work in CG and from the outside you would imagine it's a fast moving space. It's going through a crazy change in the last few years. However I worked with the same clothing modeller for almost 7-8 years now. There are peers who I observed and followed their work for more than 10 years and only now I am starting to collaborate with them.
Maybe its luck. When I started a lot of other interesting people started working. Like 90s hip-hop, its a specific time and place.
What do you think is the most valuable asset for emerging designers?
It's certainly not "talent". Whats the most valuable asset for any designer? It's probably a willingness to learn and try to improve any day and to not have fear. These are universal but need to be cultivated from the start. It's hard and it's supposed to be hard.
Does your process differ between mediums?
Thomas Traum
It should follow the medium but I only work in one medium if I am honest, the medium of digital images on screen.
Thinking about my process or the process at the studio, it mostly doesn't work out, even though we are having a strong methodology. Process is so hard, I am process obsessed but it is very hard.
Can you explain what it was like at the beginning of Thomas Traum?
Thomas Traum
Looking back it was simple in my case. Do work in an area which is new (CG + fashion) and then the clients come. It has been a very organic process and it's a lot of luck. I think it could have been done in a much more calculated way too though. 
I now see a lot of companies coming up left and right which seem to be executing much better. Evolve or die is real.
What is a prediction you have about your industry that others may not know or agree with?
Change will be deep and painful and we'll never go back to our previous world. But maybe thats what everyone is expecting now anyway?
What's your favourite restaurant to order from?
We are all ordering too much food!
One of my biggest lifestyle changes is to cook more in the last few years thanks to my wife.
But I get the question, everyone likes a good take away too and my current favs are "side chick" by Patty&Bun or 40 Maltby street "heat at home" dinner